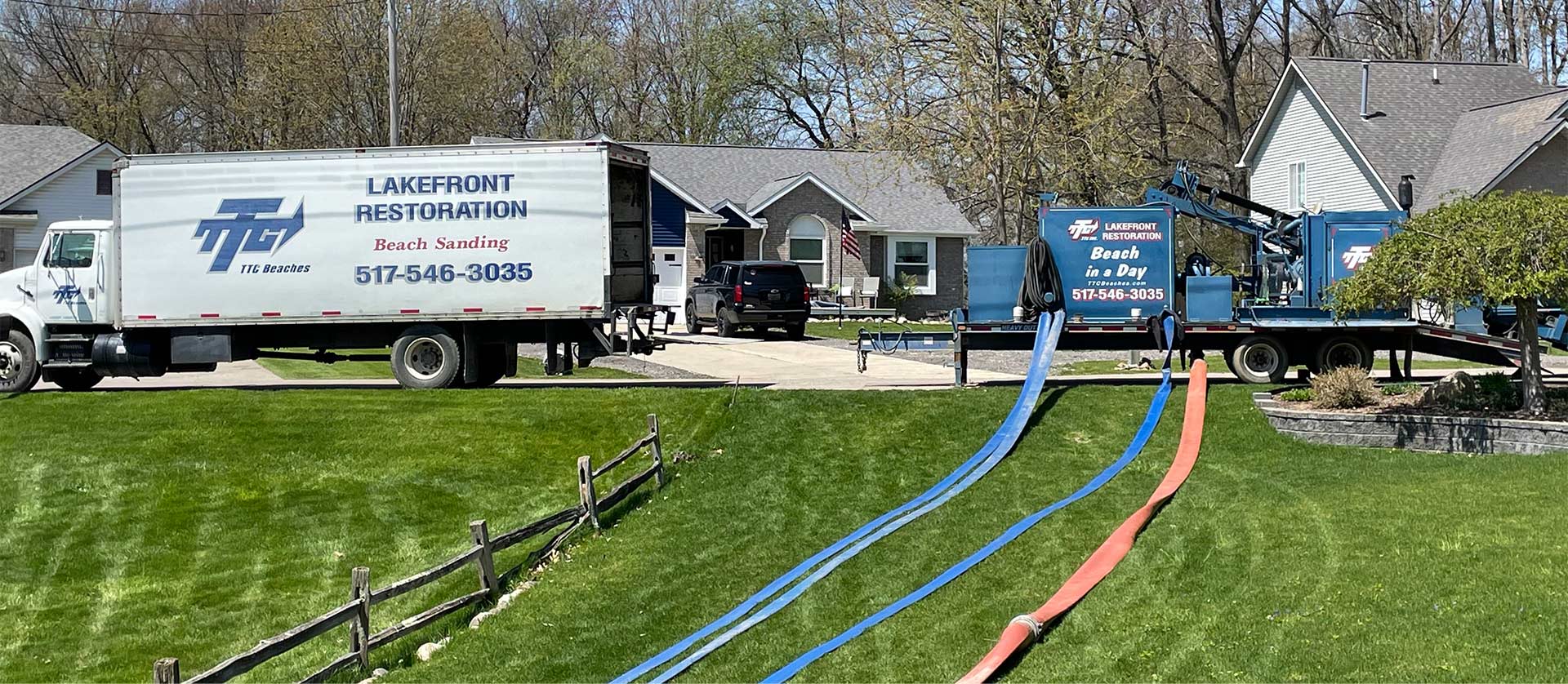 The Sand Pro System™
The Sand-Pro System™
The Sand-Pro System™ is a one-of-a-kind proprietary system that was specifically designed to simplify the sanding of a beach area by pumping a sand and water slurry via industrial hoses over your property without the use of heavy machinery. This amazing machine allows our crew to build, sand, and restore the greatest beaches in the state without ever leaving a mark on your lawn!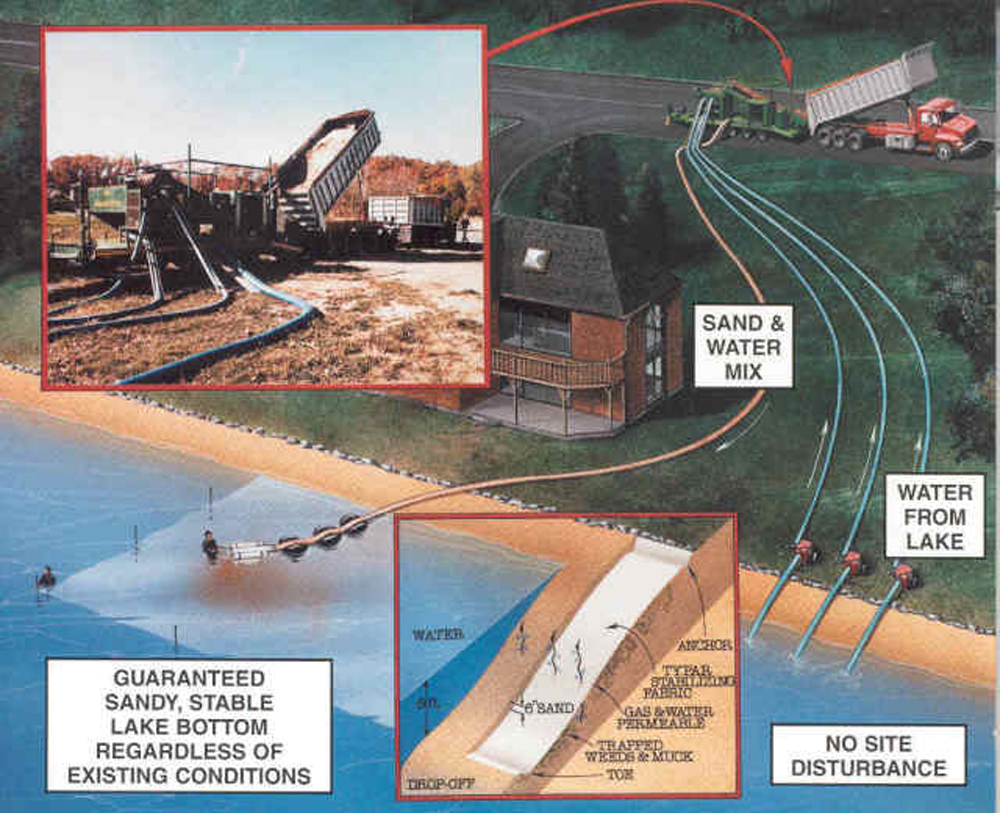 No Heavy Machinery Ever Crosses Your Yard!
We begin the process when a truck full of beach sand arrives and our team begins loading it into the System. Once the sand has been loaded, The Sand-Pro System™ will pump water, via the blue hoses, out of the lake and into the mixing container at the rear of the machine. The sand and water will then be mixed into a perfect liquid slurry of pure Michigan, spreadable beach sand that is pumped back down to the waterfront area for easy and precise installation. It's truly a "sand on demand" system!
On the waterfront our expert beach installers will use the red hoses containing the slurry to meticulously place your beach sand to the exact specifications outlined in your proposal for an aesthetically pleasing and functional waterfront beach.
Say Goodbye To Muck & Weeds Forever!
When installing lake side beaches we will use a geo-textile layer of fabric called TYPAR over the bottom of the swim and dock area. This will provide a stable surface for the aforementioned sanding step and will absolutely guarantee your lake bottom to be a stable sand beach with no weeds at completion. Once everything is staked and ready, our team will deploy a thick 6-8″ layer of beach sand over the textile to complete the "in water" portion of the beach!
At the end of the installation you will have a beautiful beach with a sandy and stable swim area that will be free of muck and weeds for decades to come!
Contact Us Today For A FREE Beach Consultation!