Weed & Muck Removal For Michigan Lakes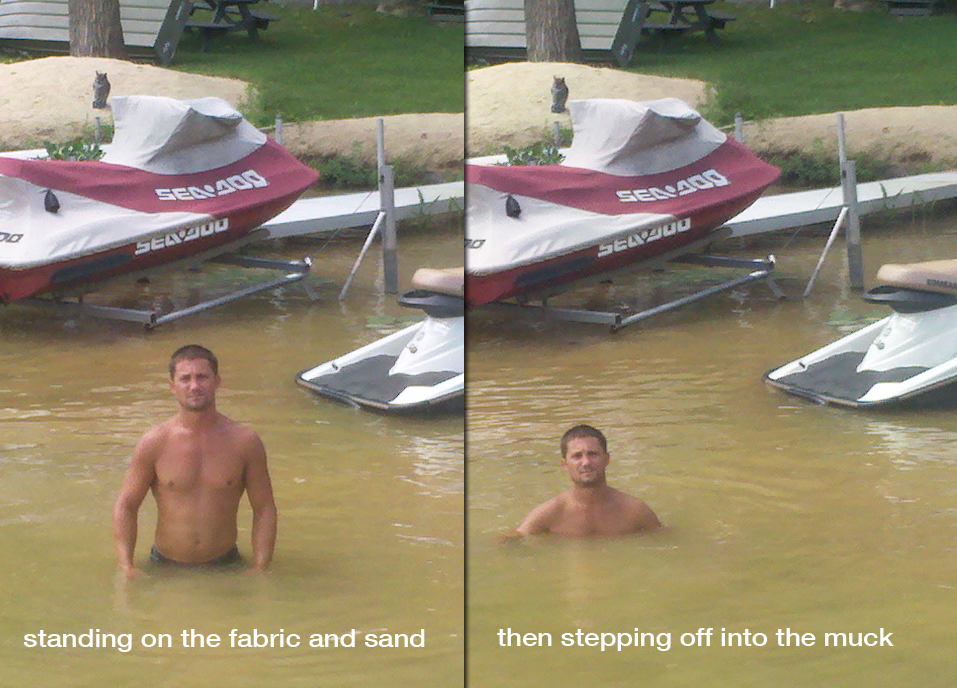 Weeds can really be a drag when it comes to the water side of your lake front home. Many Michigan inland lakes tend to have weedy shorelines that are not always the nicest areas for swimming and recreational fun. This is often compounded by a slimy and unstable mucky bottom that provides little to no support for swimmers, dock installation or other summertime beach activities.
Let's be honest, NOBODY likes to swim in waist deep nasty muck!
Thankfully TT&C Beaches has over 20 years experience transforming not so great Michigan inland shorelines into beautiful beach fronts with sandy, stable lake bottoms that are fantastic for all sorts of waterfront activities! Our process for removing weeds and muck from your waterfront area has been proven for decades to consistently create a safe, stable, and sandy lake bottom for you to enjoy for years to come!
How We Get Rid Of Lake Weeds And Muck
Create A Custom Fabric Bottom

Our lake bottom specialists will measure, cut, and sew a new custom base for your waterfront area from a geo-textile fabric called TYPAR. This fabric is uniquely suited for lake bottoms as it will allow any gas from decomposing weeds to permeate and rise to the surface while simultaneously keeping weeds at bay and compressing the muck beneath.

Set & Place The Fabric Base

Our install team will take the newly created geo-textile base and pull it out into the lake. They will meticulously pull, stretch, and place the fabric to perfectly match your new waterside beach area.

Stake Everything into place

Once everything has been properly placed, checked, and confirmed to be correct, our installers will stake the fabric in place to ensure it does not move during the sanding process of the installation.

Evenly Sand The Area

The sand is one of the most important parts of the process. It provides the weight needed to evenly compress the muck under the geo-textile base while also acting as a natural weed barrier by blocking out any light and oxygen from the bottom of the lake. The sand will be pumped across your property without the use of any heavy machinery via our patented Sand Pro System™!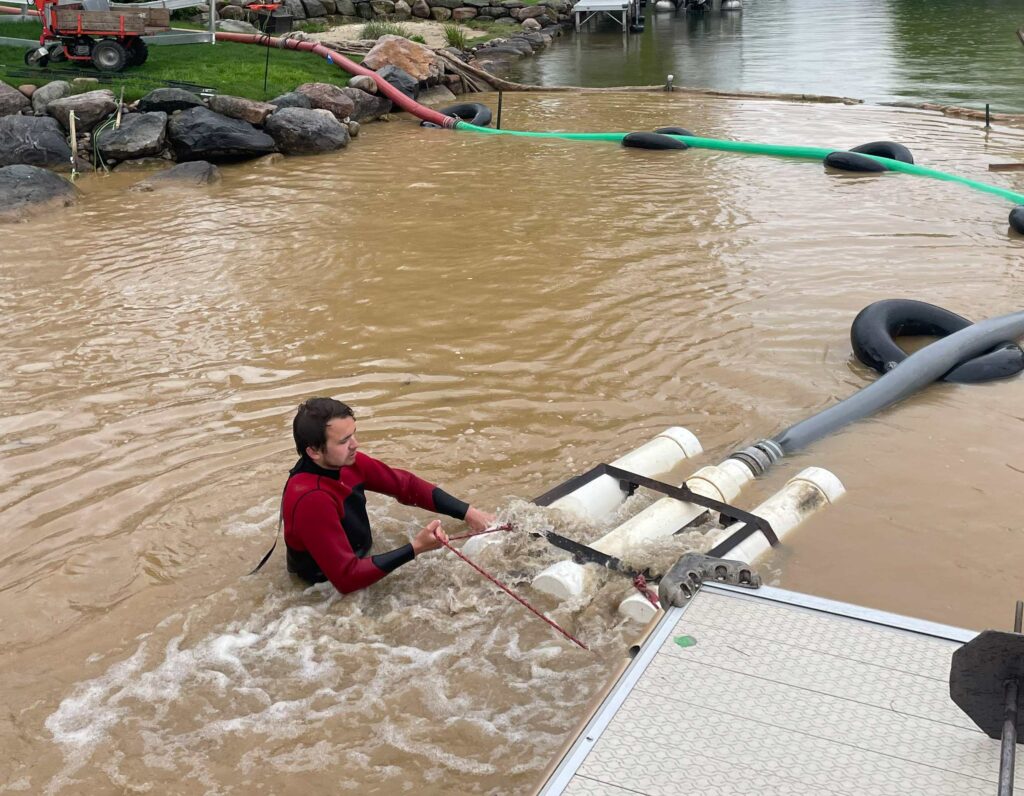 Click Here For A FREE Weed & Muck Consultation!