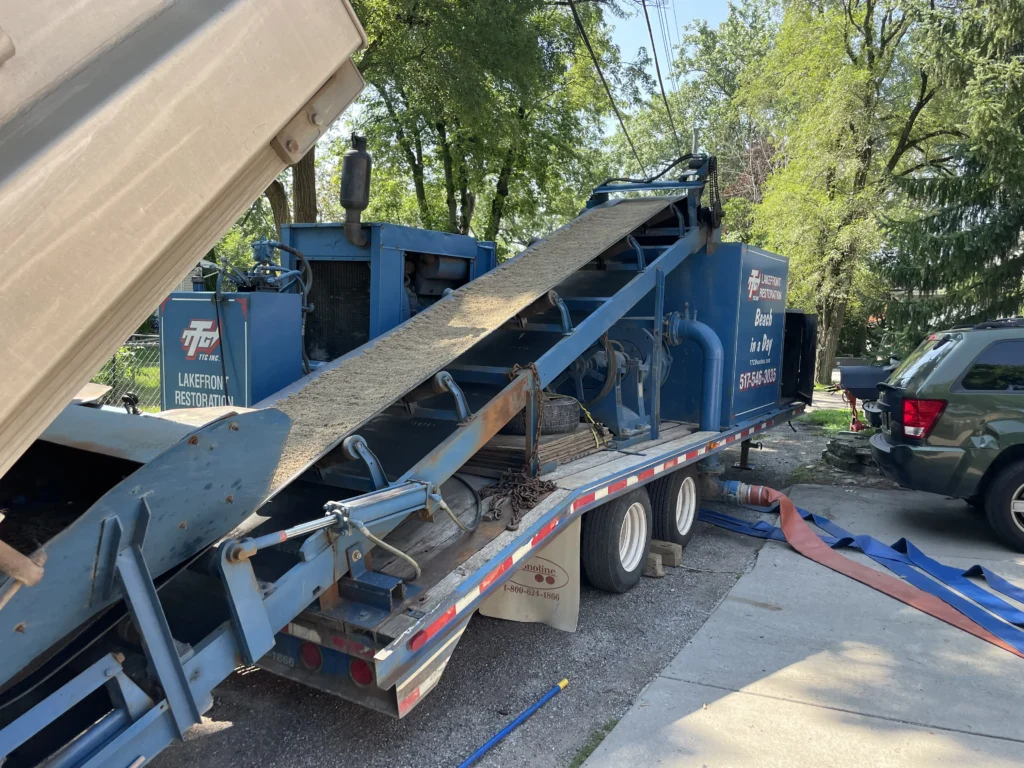 Looking back on our fond memories from the summer reminded us of a job we completed on Cass Lake. Nestled in the heart of Waterford, Michigan, Cass Lake boasts picturesque lakefront properties, one of which we were asked to complete a 400 square foot beach sanding project for. 
To tackle this challenge efficiently, we utilized our proprietary Sand Pro System, a state-of-the-art solution that allows us to restore beach sand without disturbing the surrounding property. Also known as our "sand on demand" system, we arrive at the site with a truck full of beach sand and begin by loading it into the system. Then, via the blue hoses, the Sand Pro System begins pumping water out of the lake and back into its mixing container where a perfectly textured slurry is achieved. After this process, the sand is pumped back through separate hoses and deposited into the lake to create a sturdy and stable lake bottom.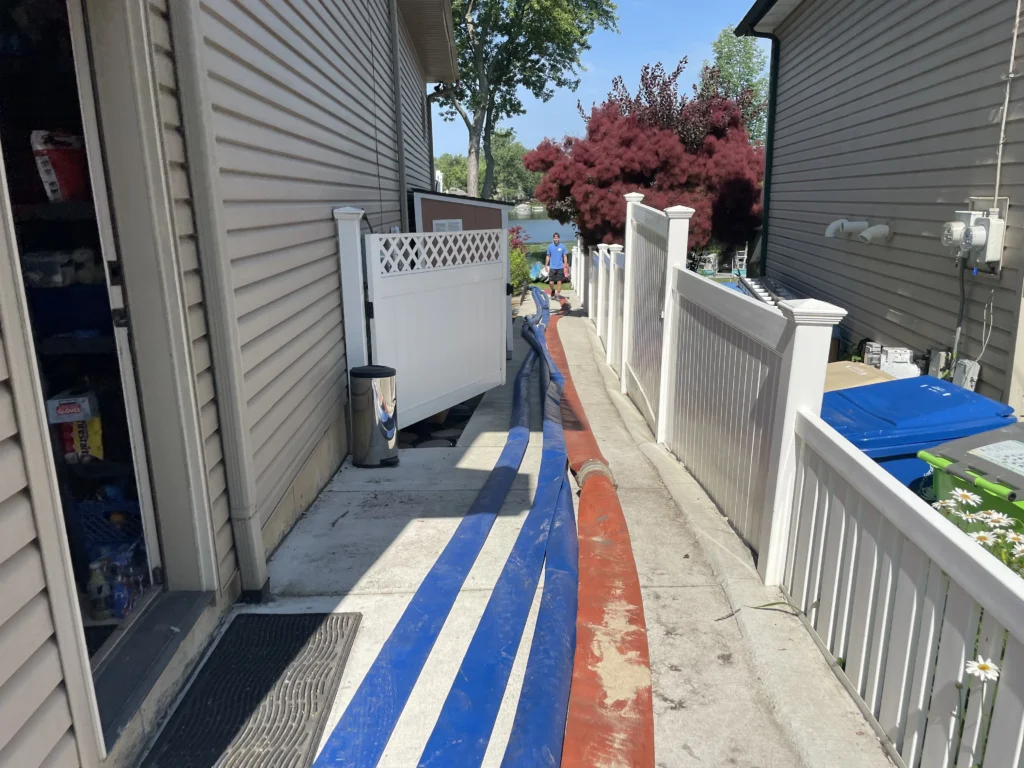 While all of our jobs requiring the Sand Pro System mean that there are never any heavy duty machines crossing your lawn or landscaping, this particular lakefront property presented a bit of a unique challenge. In order to access the lake, we had to run our blue and red hoses narrowly between a fence and the customer's home before the space opened up into a beautiful lawn and then continued down to the waterfront. The unique challenge of this particular job truly showcases our ability to access the water from just about anywhere, without ever disturbing your landscaping! 
At TT&C Beaches, we pride ourselves in our ability to work in even the most challenging environments, providing top-notch solutions while maintaining the integrity of the properties we service. This recent beach sanding project was no exception to that, as we completed the job in just under 4 hours, leaving our satisfied customer with a stable lake foundation to enjoy their summer leisure activities for years to come.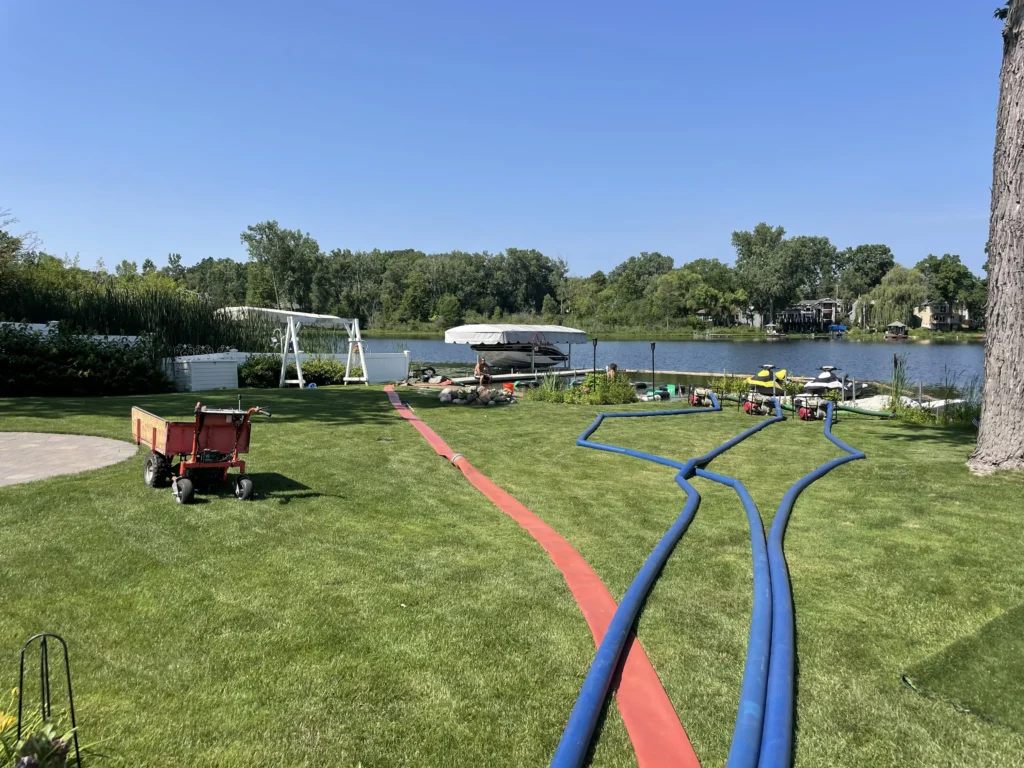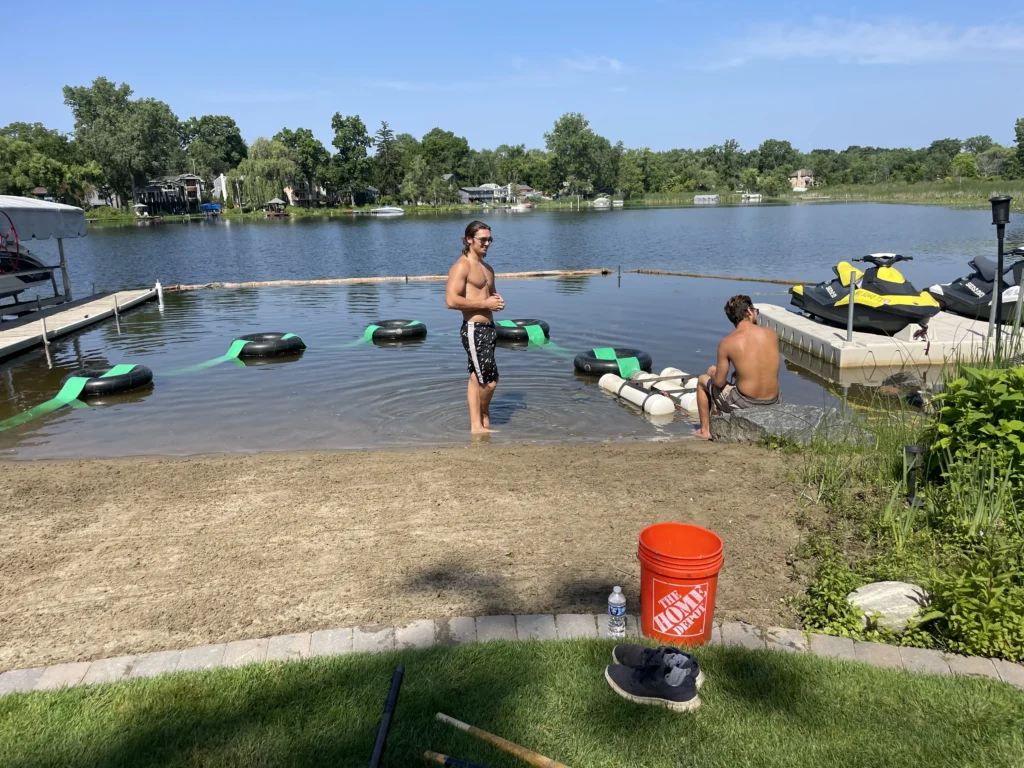 If you're looking to restore the beauty of your lakefront property, we're here to help. Contact us today for a free beach evaluation and quote!