The  town of Clarkston, Michigan is a location filled with picturesque landscapes and dotted with pristine lakes and age-old trees, inviting both residents and visitors alike to revel in nature's beauty. Amidst this natural splendor lies Little Walters Lake, a pristine body of water that recently served one of our most intricate and heartwarming projects to date.


Our mission was clear, yet unique: to transform a 600 square-foot shoreline into a beach that would set the stage for a wedding. While every beach we create for our clients is special, knowing that this particular beach would bear witness to such a momentous occasion added an extra layer of significance to our work.
However, upon arrival at the project site, we realized that this wasn't going to be our regular shoreline beach job. The shoreline, though naturally beautiful, was riddled with deeply entrenched roots, making the digging process quite a challenge. Our shovels took the brunt of the struggle, with many of our pointed shovels breaking in our attempt to cut through the deeply embedded roots. But, as they say, love conquers all—even stubborn roots!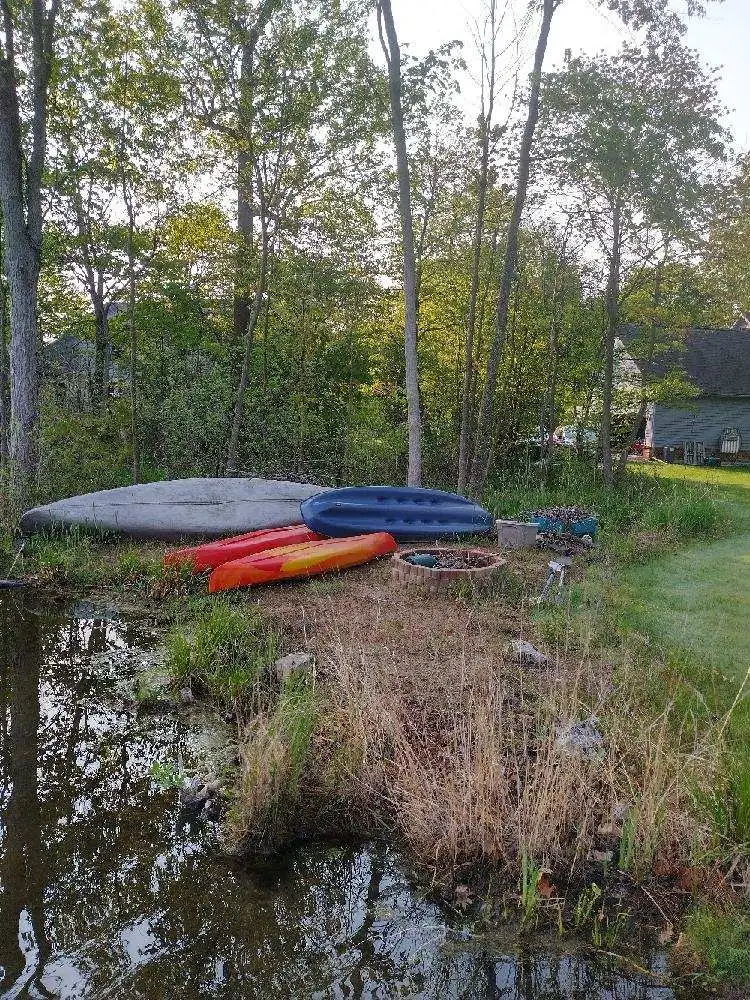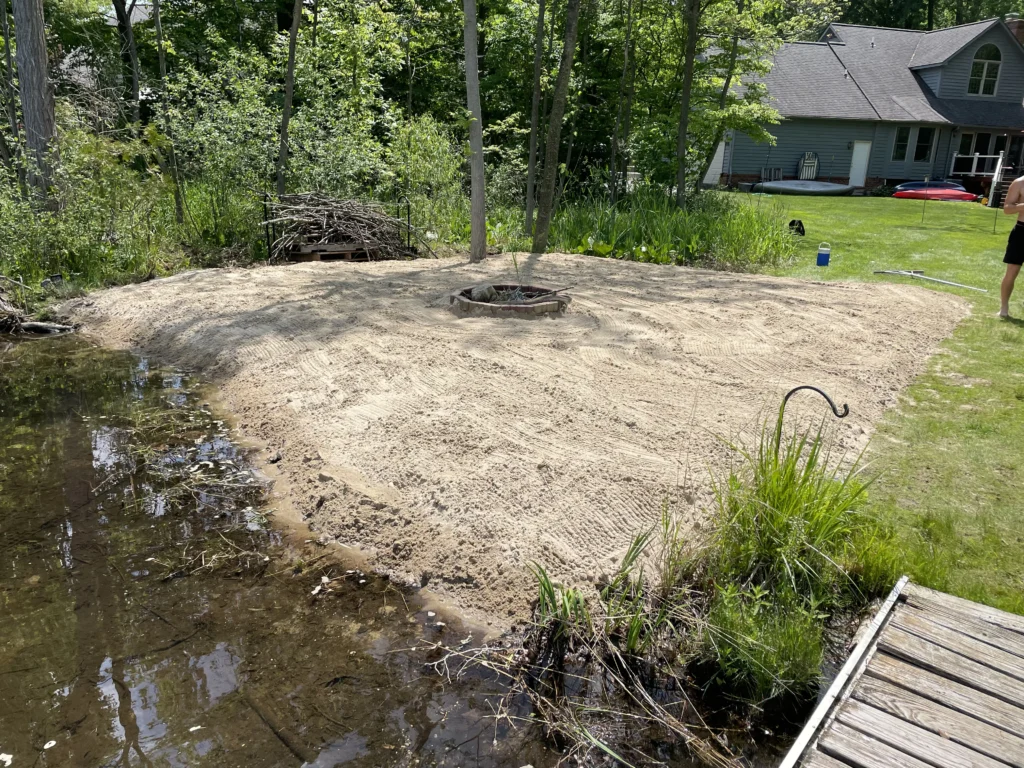 After nearly 5 hours of dedication, sweat, and determination, our vision came to life. The once rugged, root-ridden shoreline on Little Walters Lake had been transformed into a soft, welcoming beach, awaiting the footprints of two people about to embark on life's greatest journey together. And we, with our broken shovels, played a small part in their 'forever'.